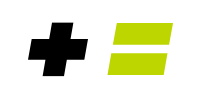 THE COMPOUND EFFECT
---
When the common benefits of multiple things come together to produce Greater Than results. Address an ailment with multiple products and you get a compounded solution.
RESULTS X3
Compression Socks Benefits + Custom Orthotics Benefits + Boot Construction Benefits
= GREATER THAN INDIVIDUAL RESULTS
| COMMON BENEFITS | COMMON AILMENTS ADDRESSED |
| --- | --- |
| Pain Relief | Plantar Fasciitis |
| Fatigue Reduction | Achilles Tendonitis |
| Increased Performance | Arch / Heel / Back / Knee / Ankle Pain |
| Foot Support | Shin Splints |
| Cushioned Comfort | Metatarsalgia |
| Reduced MSDs & RSIs | Diabetes |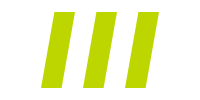 3 Steps of Building A Strong Foundation of Work Safety & Employee Wellness
---
Healthy employees are the foundation of a successful company. Feet are the foundation of the body. Keep your crew's feet healthy and you help keep their body fit to be productive, dependable, helpful and positive.
Step 1: Compression Socks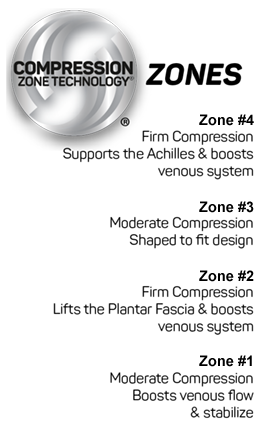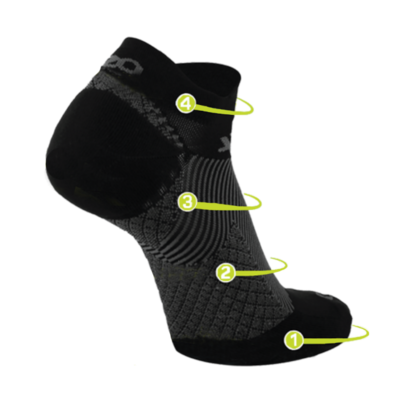 HOW:

Physical Benefits to Employee
---
➊
Increased performance
➋
Improved morale
➌
Increased blood flow back to the heart for less fatigue / more energy
➍
Prevents and reduces swelling from all-day standing
➎
Relieves muscle pain and pressure
➏
Foot and ankle support/structure
➐
Prevents lactic acid buildup that causes fatigue and heaviness
➑
Reduced chance of blood clots from all-day sitting
WHY:

OS1st - Socks With A Purpose
---
➊
Quality Construction
➋
Graduated Compression Zone Technology™
➌
FDA Class 1 Medical Device
➍
Right and Left specific to create that perfect fit
➎
200 needle construction - higher than anyone in the industry - allows for padding without bulky thick sock
➏
Seamless construction blister protection
➐
Moisture-wicking to deter sweat and infection
➑
Y-gore heel creates a pocket for your heel to prevent sock-slip
Step 2: Custom Orthotics

HOW:

Physical Benefits to Employee
---
➊
Corrective Support - Construction elements provide relief from Plantar Fasciitis, heel pain, ball of foot pain, fallen arches and more
➋
Preventative Support - Correct arch placement for proper body alignment prevents knee, hip and lower back pain
➌
Cushioned Support - Quality materials absorb shock and provide comfort to prevent knee and back pain
WHY:

Aetrex
---
➊
Anatomically placed Aetrex Signature Arch Support
➋
Cupped Heel / Posted Heel™
➌
AeroCell / Pro-Shox / Met pad
Step 3: Proper Safety Footwear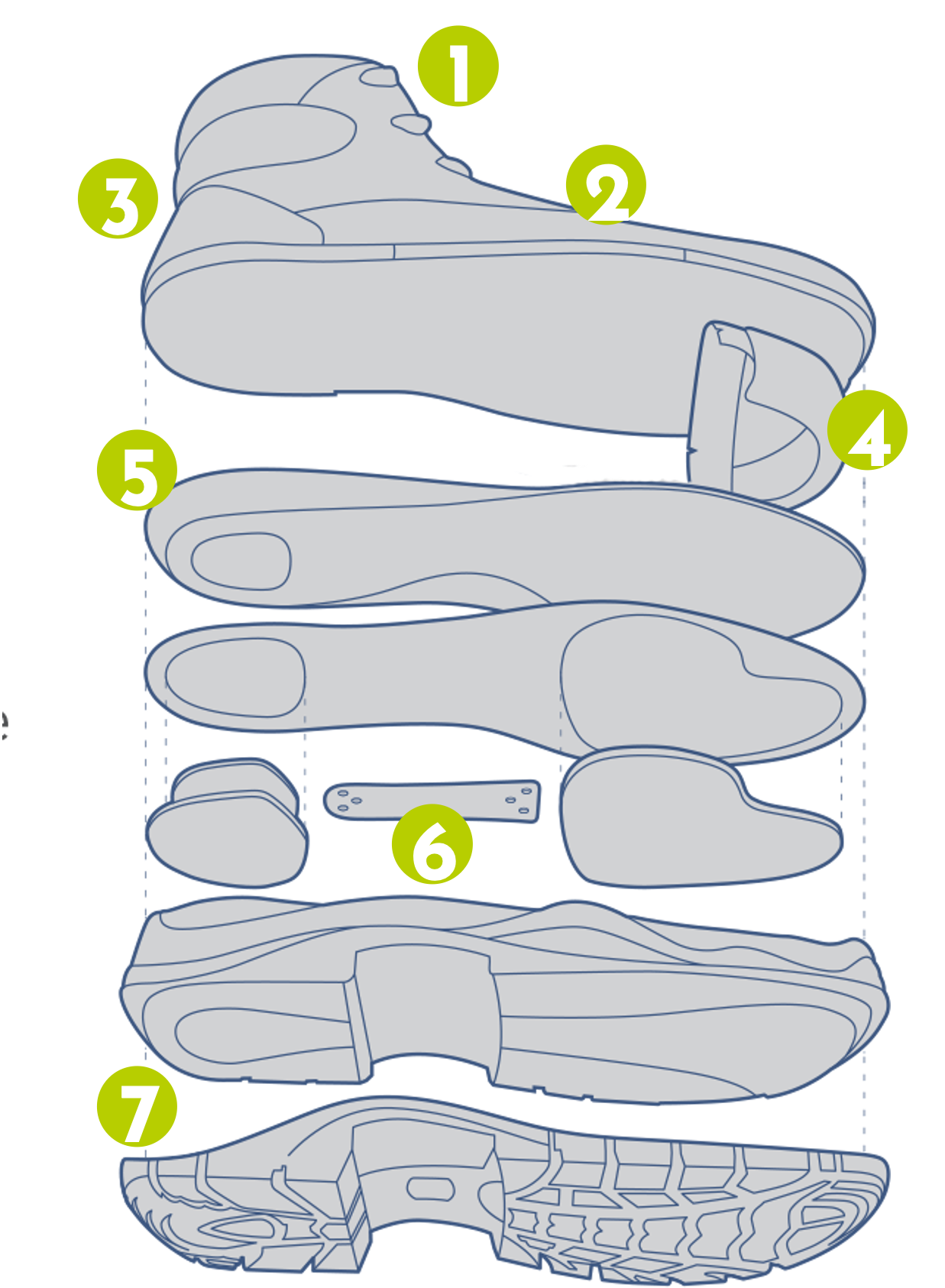 HOW:

Physical Benefits to Employee
---
➊
Right size prevents blisters that cause open wounds for infection or pressure constriction that reduces blood flow causing fatigue and blood clots
➋
Proper features to prevent or address ailments
➌
Comfort footbeds - built in cushion for shock absorption and less fatigue
➍
Shanks - extra arch support
➎
Linings and upper materials - breathable and moisture-wicking to keep feet dry and prevent infection
➏
Heel counter - extra support keeps heel from slipping and rubbing for greater stability
➐
Protective Toe Box - Wider options provide wiggle room for swelling feet to prevent constriction, pinching and blisters
➑
Lacing system - to adjust to or accommodate specific issues
WHY:

Our selection of brands
---
With over 75 brands we offer every style and type of safety and comfort feature on the market to fit any employee need
| COMPANY BENEFITS | EMPLOYEE BENEFITS |
| --- | --- |
| Increases productivity | Increases productivity |
| Increases employee energy | Increases energy |
| Prevents pain and distraction errors | Prevents and decreases pain |
| Decreases lost-time off | Decreases physical and mental occupational stress |
| Decreases overtime expense | Decreases lost wages from time of for doctor visits, healing and rest |
| Decreases worker's comp claims for full body issues | Decreases lost days for doctor's visits and PT |
| Increases morale | Decreases paperwork for claims, forms and accident reports |
| Removes costly anti-fatigue mat tripping hazards | Increases morale |
| Decreases insurance premiums | Provides better quality of life |
| Reduces Musculoskeletal Disorders (MSDs) | Reduces MSDs |
| Reduces Repetitive Stress Injuries (RSIs) | Reduces Wear & Tear Injuries |
If you think of any other questions you may have with our payment options please feel free to reach out to us so one of our safety footwear program experts can assist you.